Cake Decorating Set
Sylvanian Families Cake Decorating Set (5264)
Released: Circa 2017
Figures included: Melinda Cakebread (In pink confectioner's outfit)
Toy Poodle sister Melinda Cakebread is so excited about the family business opening in Sylvania that she wants to train as a baker too. Melinda is practicing her cake making every day, and at the moment is trying to perfect her iced strawberry cake.
Items included: 2-piece Cake tin; 2x Paper Cake plates; cake knife; serrated knife; 3x fruit decorations; happy birthday topper and chocolate cake topper.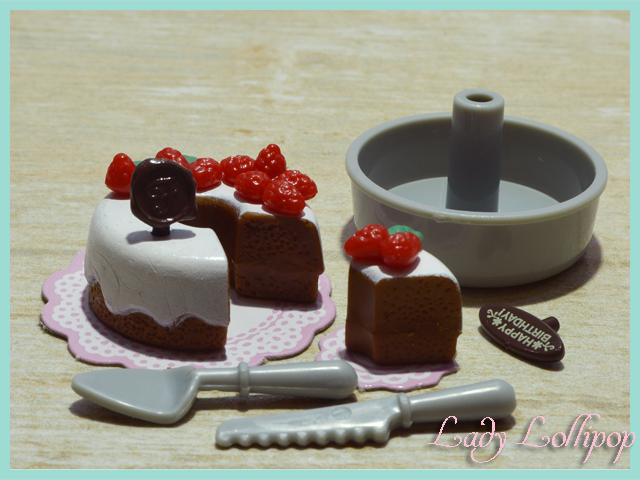 (Hover mouse over image to remove the slice)
*This set is adorable with the little cake decoration pieces! My favourite part about this set, is that the cake can be placed in the pan to bake.