Nursery Treehouse
(Hover mouse over image to see treehouse accessories)
Sylvanian Families Rainbow Nursery (2649)
Released: 2013
The Sylvanian Families Nursery Tree House forms part of the Nursery collection and is a great addition to the Rainbow Nursery School. Loads of places to play and hide for your Sylvanian babies!
Items included: Treehouse building; mushroom steps; green swing basket; leaf see-saw; spinning acorn ride with base; tree stump with reversable pie; 4 pink flowers; 2 yellow flowers; 2 orange flowers.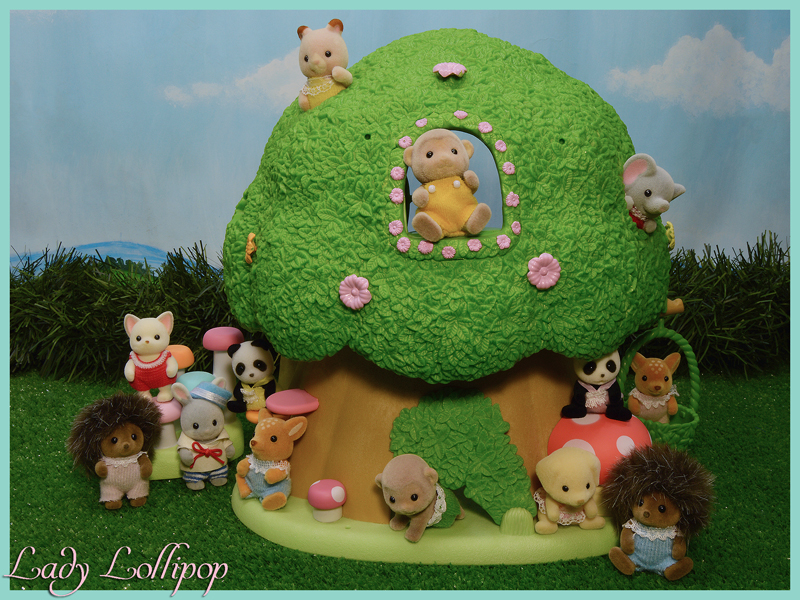 (Hover mouse over image to see treehouse secrets)
This treehouse is one of the cutest items in the Sylvanian Families nursery line! It has lots of little secret hiding places and make for an awesome play set. My favourite feature of this set, is the little table stump that can turn over to reveal a pie.
One gripe that I have about this set though, is that you only get eight little flowers to add to the different holes in the treehouse, thus you always end up with some holes showing.