The Roberts Badger Family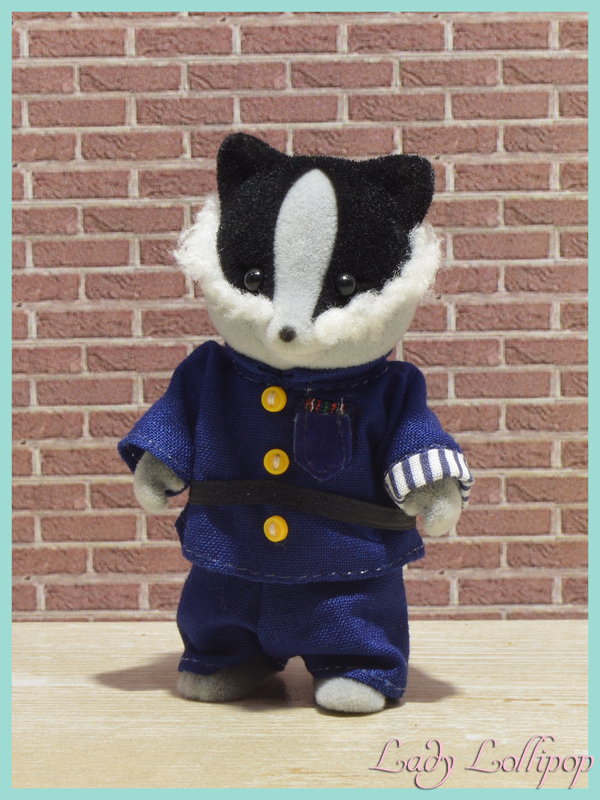 Sylvanian Families PC Bobby Roberts & Police Box (4772)
Released: 2012
PC Bobby Roberts is a jolly nice policeman. He always has a friendly word for everyone he meets, except if they've been naughty, of course! He likes everything in Sylvania to be just as it should be!
Items included: Police call box; emergency numbers sheet; police hat.



(Hover mouse over image to see the inside)


*This is the newest of four versions of PC Bobby Robberts that have been released in the UK. The first was by Tomy, followed by three more by Flair. In this version, Bobby comes with a big blue Police Call box! He is currently exclusive to the UK range.
Bobby himself is an interesting badger, as he is not white like the Underwoods - instead, he is a light grey colour and is the only badger with a beard.